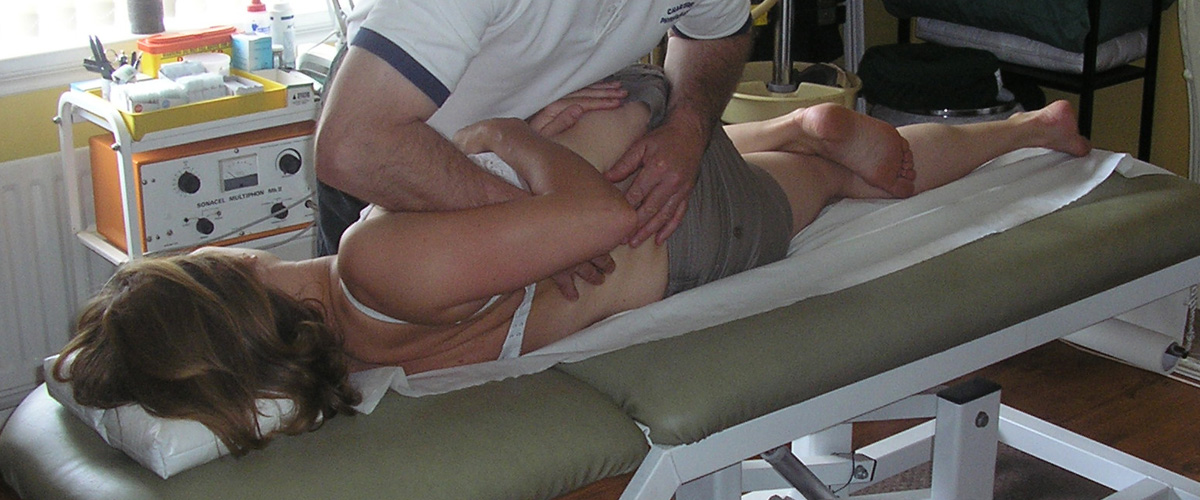 Treatments in manual medicine, centre on a hands on approach which includes experienced skills in sports and remedial massage. Some joints may be out of alignment, especially the vertebrae of the spine. However, these conditions can be treated.
These skills include a specialised form of connective tissue manipulation, soft tissue release, neuromuscular and muscle energy techniques. The treatments we carry out help to break down scar tissue and fibrous adhesions which can enhance the repair of damaged muscle structures. Mechanical G5 massage apparatus can also be used which delivers a powerful stimulus for deep tissue work.
The techniques of joint manipulation: mobilisation with impulse, are applied to make any necessary adjustments to specific dysfunctions of the joints.
These techniques can help to restore a healthy balance to the musculoskeletal system allowing it to function in a relatively pain free manner.