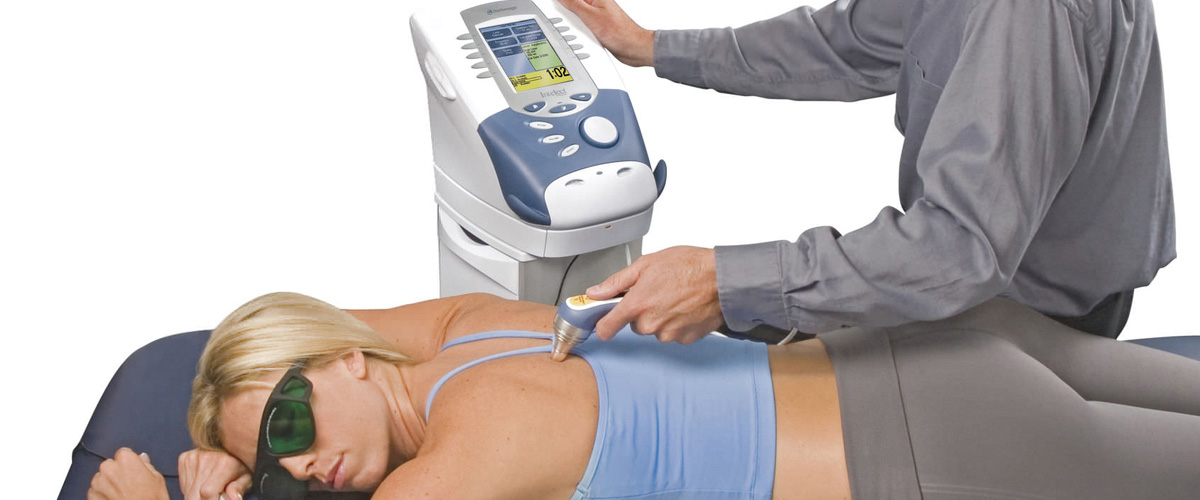 The practice uses electrotherapy modalities which consist of TENS, ultrasound, laser therapy and Intelect® Advanced Combo muscle stimulation and muscle strengthening.
Some modalities direct electrical energy currents for muscle and nerve stimulation while others direct oscillating sound waves and light through the body's tissue structures. These state of the art modalities generate pain relief, assist and speed up recovery of injuries and reduce the effects of debilitating conditions such as arthritis.
Inflammatory conditions such as post-operative scar tissue and tendonitis respond well to electrotherapy modalities like ultrasound and laser. Electrotherapy can also help by re-educating the muscles, increasing strength and flexibility.
Intelect® Advanced Combo
The Intelect® Advanced Combo is a state of the art piece of apparatus for all acute and chronic musculoskeletal injuries. Over 200 forms of electrotherapeutic programmes can be designed and delivered to help with tissue healing, strengthening and increasing flexibility.
Some of the main benefits are:
Pain assistance
Neuromuscular re-education (Retraining the neuromuscular system to function properly)
Wound healing
Muscle spasm
Denervated muscle (Loss of nerve supply to a structure which causes muscle wasting)
Muscle strengthening